EGCM offers a deeply personal journey. We have several options for you to customize your experience.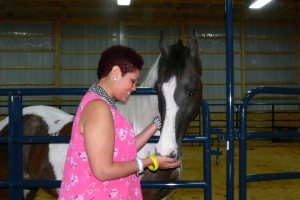 Would you like to schedule a private session? Many people prefer to work with me individually, so I offer phone coaching and individual coaching sessions with my horses. Most of my clients choose to package their sessions because it allows them to work on their goals over time and it is more economical. Although everyone experiences EGCM and change differently, almost everyone finds that although the benefit they get from their work with the horses lasts for a long time, follow up sessions provide clarity and continued growth.
For Horse Owners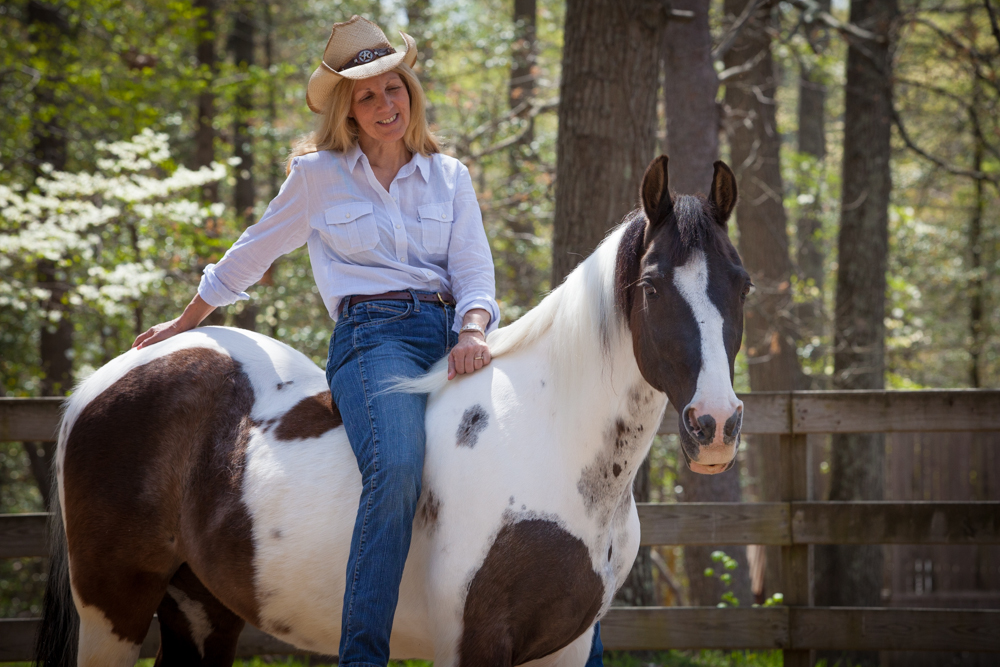 Do you believe your horse is in your life for a reason? Do you have a desire to develop a stronger partnership with your horse? Maybe you want to create a connection using mindfulness practices to be totally present because the present is where your horse lives. Your horse is not worried about the past or the future, he lives in the moment and to really connect with your horse that is where you must be. Bring your horse for a private coaching session to develop that partnership you have always dreamed you could have.
Intrigued but not sure if this is for you, schedule a free Discovery Call so we can talk about designing a coaching program just for you.
What is Coaching?
Unlike therapy or counseling, working with a life coach empowers you. YOU have the answer to all life's challenges and subconsciously you know what decision or experience is right for you but you may be unaware of it. Using mindfulness practices, somatic awareness and an experiential and positive coaching model the horses and I will assist you to find your answers.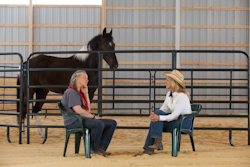 In your coaching sessions you may also become aware of the behaviors that are draining your energy and keeping you from maximizing your potential. When we partner with the horses in coaching, the experience becomes even more powerful because the horses see you for who you truly are, they are honest, nonjudgmental, give immediate feedback and will help you to connect to your authentic self.
When do you need a coach?
· When you are going through a major transition in your life.
· When you are ready to make a positive change in your life and identify and discard the limiting beliefs that have kept you from moving forward.
· When you want to access your unlimited potential!
Are you ready to take the adventure of a lifetime?
Joyce, along with horsewoman Christina Stinchcomb of Airy Hill Stables, lead trips to some of the most amazing destinations. Upcoming trips include adventures to Ireland and Wales. Check out our Event page for more details and specifics.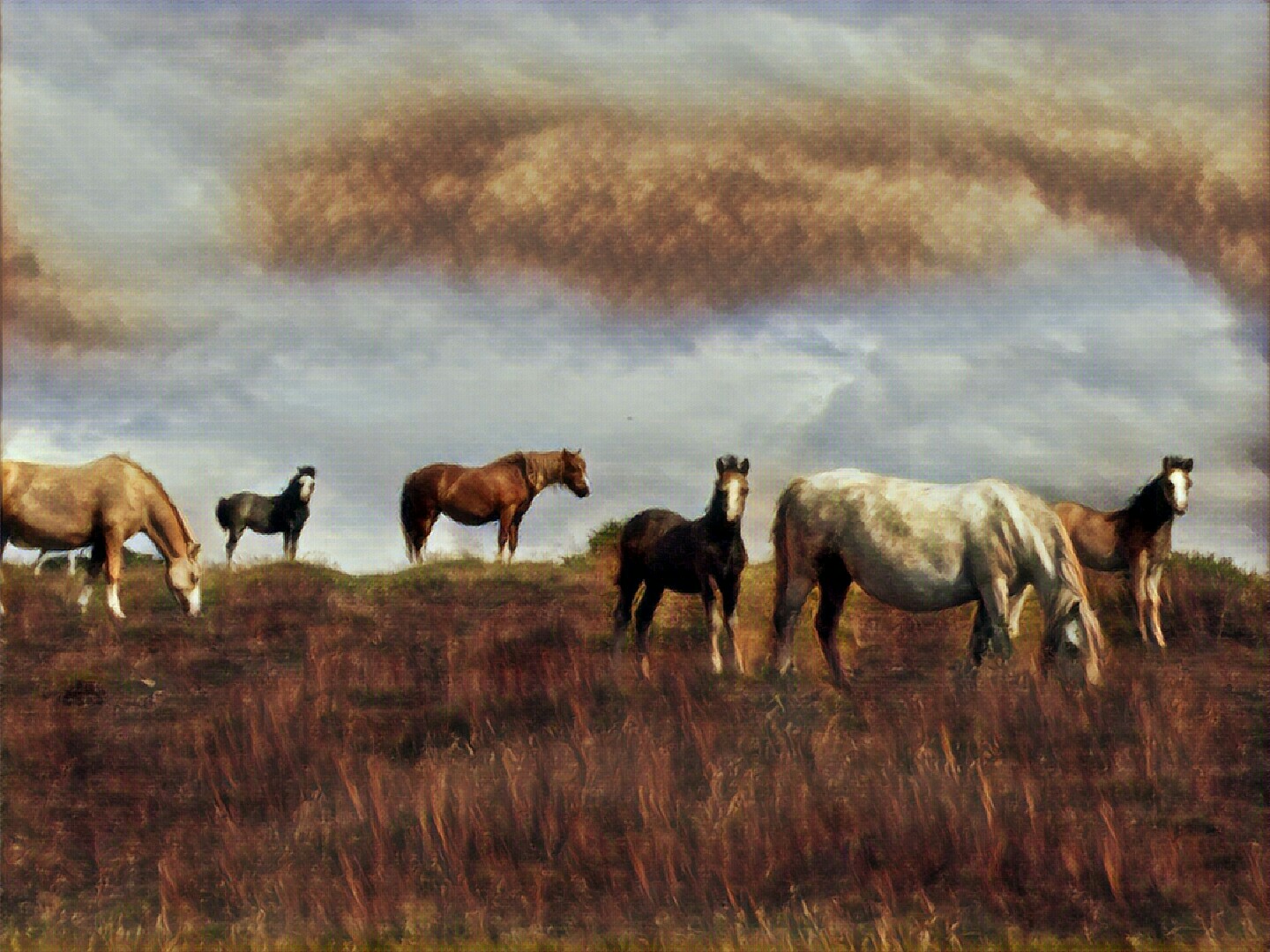 Save
Lee
"Hi Joyce, I wanted to let you know how much I enjoyed last night's Women's Connection Evening Workshop! The atmosphere was welcoming, the horses were engaging, the other women were lovely to be with, and you and Emma led us through the evening with humor and grace. I loved the introductory meditation that connected me with an inner animal guide, and really enjoyed the time in the round pen getting in touch with my values with Legend's help."
Lynne
"This is one of those times when thank you isn't enough. Looking forward to experiencing both of you again."
Suzie
" 'I am still flying high from Thursday evening!"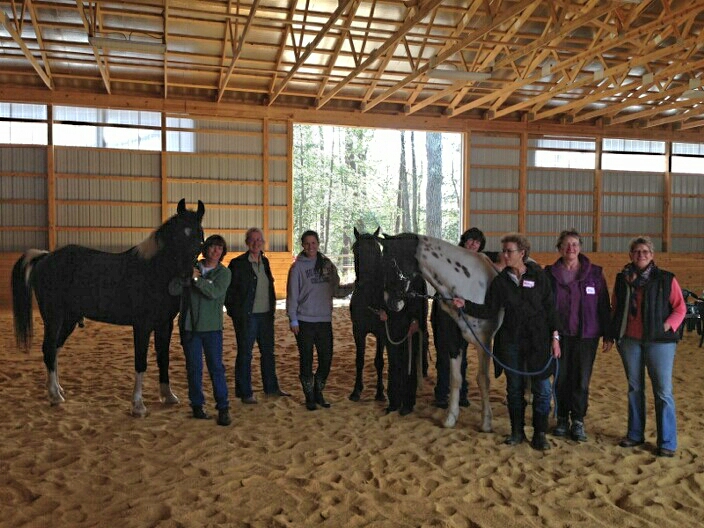 Do you get energized or challenged by working with a group of like-minded people?
EGCM in a group setting offers a powerful opportunity for growth and change to anyone who participates. I offer several workshops and events throughout the year that will allow you to tap into the innate wisdom of the horse in a safe and supportive setting.
EGCM Workshops for Horse Owners
I also offer EGCM workshops for horse owners. Have you ever wondered why you are so drawn to horses? Is your horse more than just a riding companion and a way to compete and win a ribbon? Could they be our teachers, guides, or even our healers.? Come to one of our 'Whispers from a Horse' workshops and connect with your horse in a whole new way. Experience the many gifts of equus.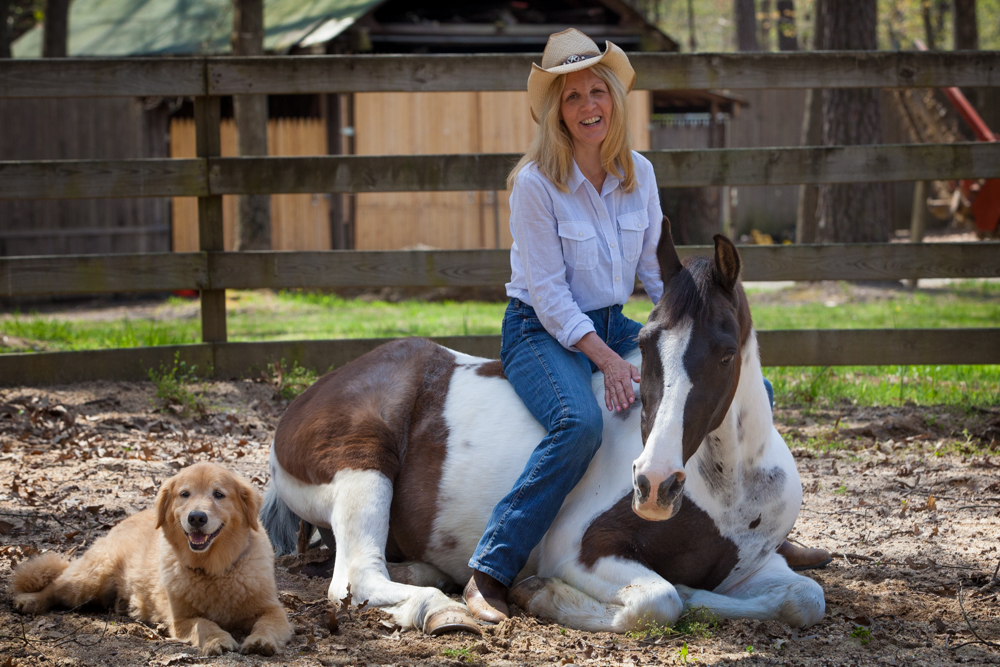 As a horse trainer,
Joyce can help you build that relationship you have always hoped for with your horse. Building a strong connection between horse and rider is her goal. If you are dealing with a specific issue with your horse, such as trailer loading, standing for mounting or dismount, tying issues, bolting, 'tail gaiting,' 'barn sour', etc. Joyce can help.
If you rode when you were younger but have been away from horses for a while, OR if you are getting into riding later in your life, OR if you are dealing with a confidence issue due to a fall or traumatic experience with a horse, Joyce specializes in clients like yourself. As a horse trainer, her focus is to build confidence and strengthen the bond between horse and rider.
Equine Studies 101 – The perfect place to learn basic horsemanship.
You may have already had horses in your life or even had one as a teen and now want to re-enter the arena, but may feel a bit overwhelmed. It is the BASICS you are lacking … the 101. This offering is for those who seek to gain confidence in the basics and would like to learn in a friendly environment.
This highly comprehensive training program is designed to give you a wealth of knowledge about horses that could take years to learn from any other method. In this program, you will be guided through our Equine Studies 101 Webinar Series, which includes 8 Webinars. When you sign up for the program you will also receive a workbook that provides a vast vocabulary list, tips and additional information for each of the eight sessions.  Each webinar covers the topic with tips, information and a lifetime of professional experience! In addition to the webinars we also offer two horse camp sessions for the person who learns better with a hands-on experience. Please note: This program is taught by Joyce and Melisa Pearce who is a life-long horse woman and the founder of the Touched by a Horse Equine Gestalt Coaching program.
This program is for you if:
You have limited or no equine background and are considering bringing a horse into your life but are not sure where to begin;
You're a person who had horses when they were younger but have been away from them for a while;
You have a horse and are wondering if you are providing the appropriate care and training;
You are the self-taught person who has had horses but never taken the opportunity to study with a professional trainer or instructor.
"This is a wonderful way to create or improve on your relationship with your horse.  An opportunity to build respect and cooperation and develop confidence working with a variety of horses."
Linda S.
"I came in wanting to be more knowledgeable and confident.  I wanted to learn about caring for horses, while showing respect to the horse.  I've gained all of these facts and more.  I've walked away with a heart connected with their spirit."
Kathy O.
"Even if you've had a bunch of experience with horses, this program will fill in the gaps, round out your knowledge and reframe long-held assumptions."
Lorrin M.
"My overview take on ES101 is it was so much fun, lots of learning from 2 incredible horse women Melisa Pearce and Joyce Cowfer (just this experience alone is as impressive as the knowledge that comes from them — plus the added bonus info gained by listening to their subsequent discussions on when they do have different takes/spins/techniques). I spent many summers working on a ranch in WY so all I learned about horses was from the cowboys. I wanted to learn more specifics about the vernacular of horsemanship — and logistics of caring for my own horse in a barn/turnout situation vs wrangling up the herd from pastures every morning. I feel so much more comfortable about my overall understanding of horses and their care — not to mention Join Up, medical care, round penning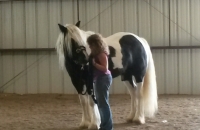 , lunging, obstacle courses etc. The fun and kinship that is coming from this program is beyond words. I have much more to share but wanted to make this short and sweet. As I read this over, I feel like the joy and passion that I have for this program is not reflected well – but please, do not let the cold print fool you: ES 101 is an unique opportunity that is not only increasing my knowledge but also teaching me how to bring even more joy and fun to my relationship with horses. "
-Heather W