Without a clear Vision of what you want in your life, you are trying to put together a jigsaw puzzle without being able to see the top of the box. This workshop can change your life by giving you the Vision you need to see a clear picture of your future. Join Unbridled Possibilities in Pasadena, Maryland for this transformative workshop to get you ready to step forward into an amazing 2021!
Three (3) Sessions
12/9/20 – Looking Back on 2020 7pm – 9pm
12/16/20- Looking Forward to our Visions of a new and promising 2021 7pm – 9pm
1/1/21 – Celebrate our commitment to making our Vision a reality 2pm – 5pm
The December evening sessions will be in a workshop setting. The January 1st session will be celebrated outside with the horses of Unbridled Possibilities. We will be using COVID19 precautions to keep everyone safe.
$150/person.
For more information regarding the clinic call Joyce at 410-991-7872
The workshop helped me put my desires and goals into a structure that made it clear and attainable.
Lisa
The workshop gave me the opportunity to reflect, consider and dream.  I am positive I would not have left this year with anything but sadness.  Instead I found gifts in the pain and perspective to face forward progress.
Tami
The workshop was life changing, it opened my eyes and gave me the ability to Dream again.
Annie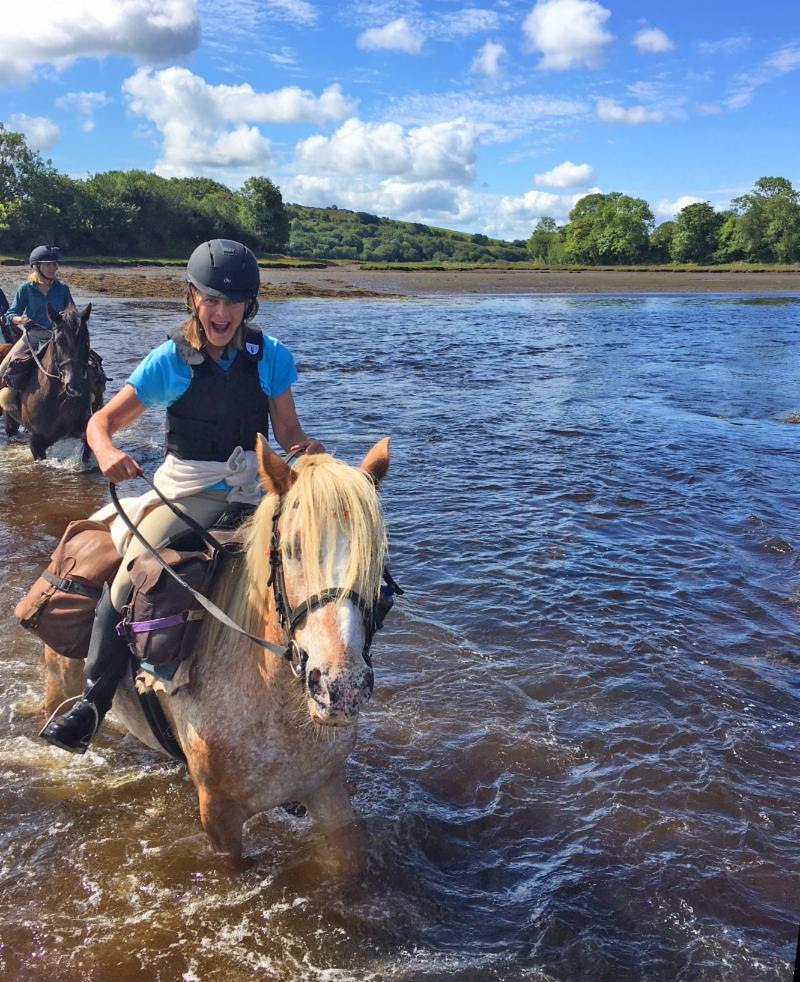 Opportunity of a lifetime you deserve.  Christina and Joyce offered a safe, fun adventure full of introspection, depth and freedom to explore and what could be better than doing this on horseback? The horses are amazing and so was the journey. Thank you both for your wisdom and the many offerings to grow and learn. Full of gratitude.
The absolute  time of my life!! Thank you, you two and all my fellow riding friends, for such fantastic therapy; nothing like whip-smart women with whip-smart horses!!
xoxo
Deirdre L.
Are you ready for an adventure of a lifetime? Join us for a horseback riding trek through the beautiful Irish countryside. Traveling with a small group of like-minded women, with all your belongings in saddlebags, you will ride from B&B to B&B, stopping at local pubs or snacking on the trail for lunch. Our journey will take us on wooded trails, through forests, down country lanes and through small villages. We will cross wetlands and ancient peat bogs and even ride the beautiful white sand beaches along the sea.
This is your opportunity to see Ireland through the eyes of a horse. As a horsewoman, you know the power horses have to transform your life. This is your opportunity to connect to your authentic self through the wisdom of horses in one of the most magical places on earth. Let these lovely Irish horses take you on a journey of a lifetime.
Cost: $3600 includes 7 days of riding and non-stop adventure, 10 nights of lodging (double occupancy) all breakfasts and transportation within Ireland, taxes and gratuities.
Note: $1000 deposit will hold your place.
Group size is limited to 5.
Participants must be:
In good physical condition (we will be in the saddle an average of 4 to 6 hrs day)
Comfortable with English Tack and know how to post a trot
Able to saddle, groom and care for their horse
A confident rider (feel comfortable cantering a horse outside an arena).
Have a sense of adventure!
Call 410-991-7872 or email cowferj@comcast.net to discuss openings and get more information! Group size is limited, so don't delay .
July 19-29, 2021
This journey will begin with an exciting evening in the heart of Dublin in the Temple Bar District.  The next morning we will travel to County Sligo, stopping along the way for lunch and to visit Yeat's grave, Ireland's famous poet.  This adventure includes 7 days of riding and as a small group, we will be following the Donegal Trail South staying at B&B's along the way with all of our belongings in saddle bags. We will be riding down country roads, through small villages and vast forests, across ancient peat bogs and along the beaches of Donegal Bay. We will visit local towns for dinner including  both Ballyshannon (the oldest town in Ireland) and the historic town of Donegal. At the end of our trek we will return to the farm, say goodbye to our horses and travel back to Dublin for one more evening of Irish music and fun! This trip will be led by Joyce Cowfer of Unbridled Possibilities
Call 410-991-7872 or email cowferj@comcast.net to discuss openings and get more information! These spots are limited, so don't delay!
The riding was arduous but immensely satisfying.  The bonding between riders grew and became truly inspirational and so fulfilling.  The vistas were never ending as far as he eye could see.  Cantering on the beach was exhilarating.. Learning to ride using English and posting became a non-issue as did living out of saddle bags.  Joyce and Christina brought the group together, helped tremendously with the horses and led us on a spiritual journeys.  The spiritual aspects of this trip added to the fullness of the experience in ways unimaginable.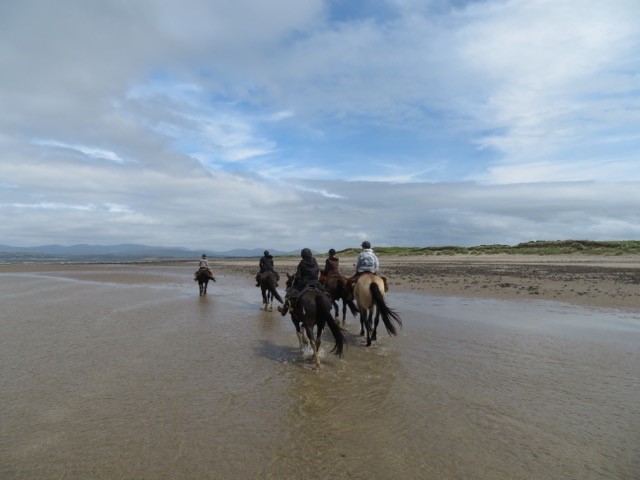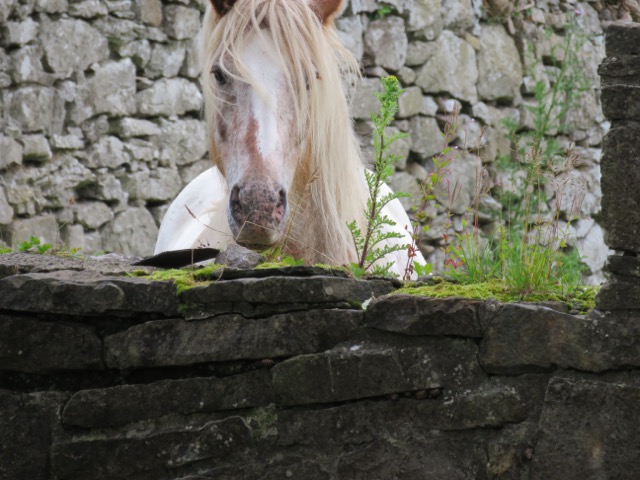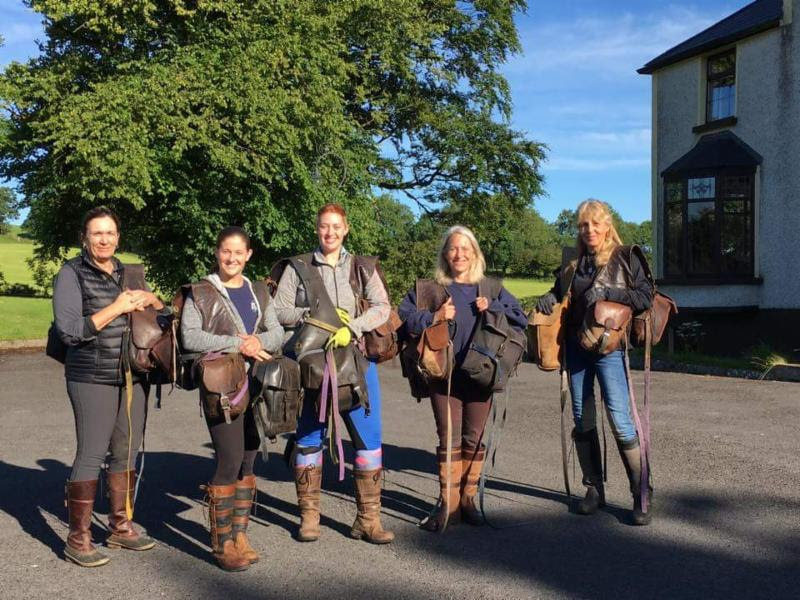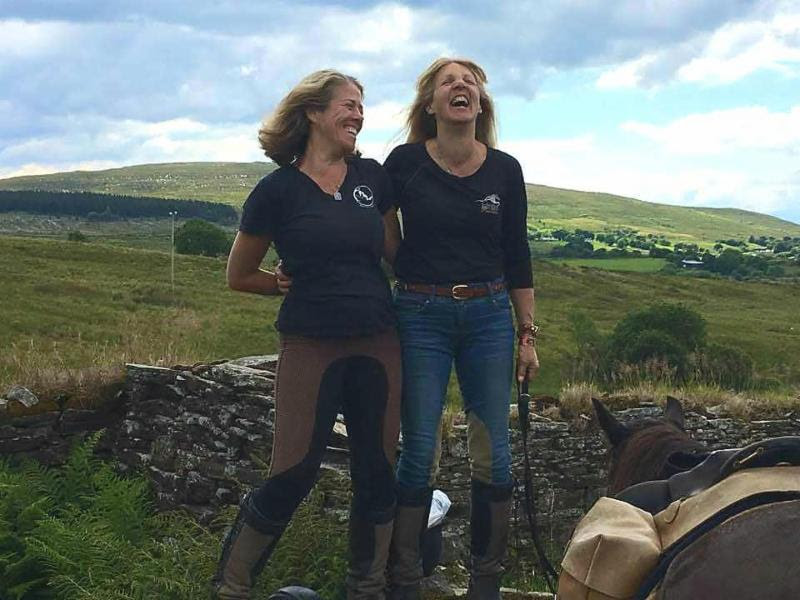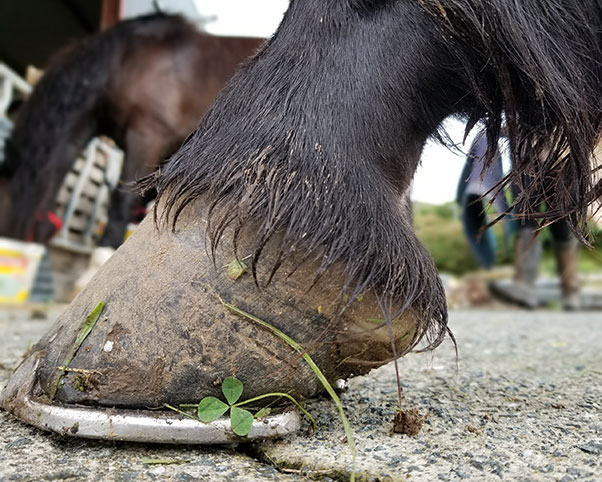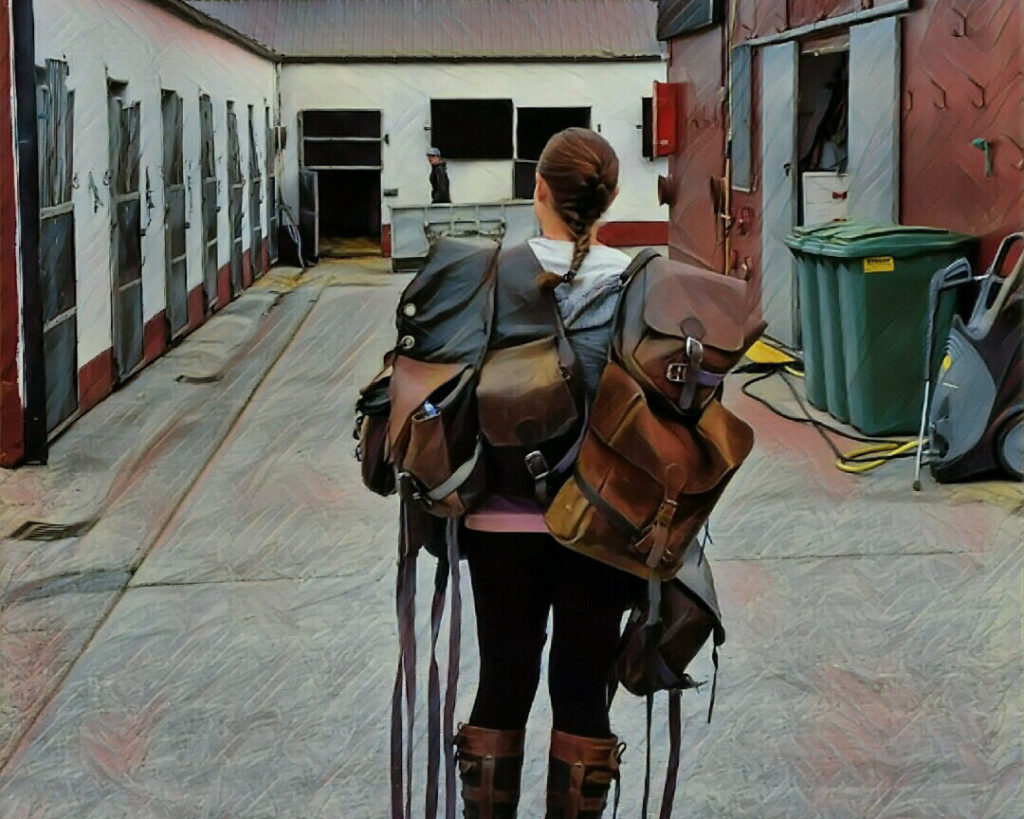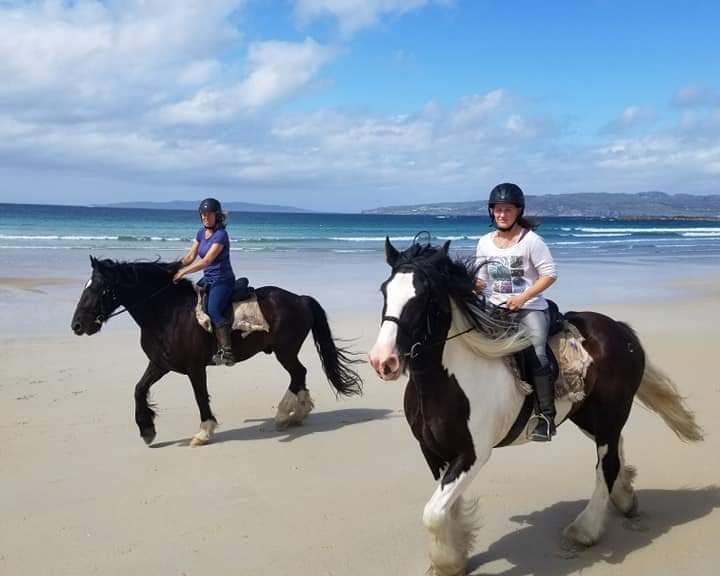 I truly what to thank you for what was nothing less than a life-altering and affirming trip to Ireland in 2019.  I had longed dreamed of riding the shores of Ireland again.  You two made that dream a reality.  The vision of endless fields of blooming rhododendron – of mist coming off bogs and wetlands – the smell of leather and horse – all now memories cherished.  So too are the bonds and friendships forged among 8 women – all from different parts of the U.S., all from different backgrounds, and all forever linked as kindred spirits.  You gave each of us the confidence to press on – and the encouragement to fulfill our intentions.  For that, my deepest thanks!
Terri Z., Annapolis, MD
New to horses and interested in learning the basics? Are you ready to fill in the 'holes' in your equine education? Learn about horses and horsemanship by attending the Equine Studies 101 Webinars and hands-on Horse Camps. This program will give you the information you need to be a thoughtful, knowledgeable and confident horse owner and handler. Joyce co-created this special program with the internationally renowned horsewoman and EGCM founder, Melisa Pearce. This highly comprehensive training program is designed to give you a wealth of knowledge about horses that could take years to learn from any other method. Tuition is $2500 and can be made in 4 payments. A $250 deposit is required to hold your place. The Program price includes: Ten Webinars Textbooks Workbook Two 5 day Hands-on
2021 Camps Announced Soon, Stay Tuned
"Of all the clinics and programs I have attended and participated in, this has been the most informative and excellent preparation for horse ownership.  Beyond and art of this, horses are honored and celebrated for who they truly are." Deb J.
"If you are considering bringing a horse into your life for the first time, this program is essential. If you are looking to deepen your relationship with a horse already in your life, this program is essential. It will be the greatest gift you could offer your horse – and yourself!" Lorrin M.
"Deepening my ability to partner with horses will continue throughout my life.  I am certain that this past week in ES101 was one of my biggest growth spurts!" Joan S.
"I came in wanting to be more knowledgeable and confident.  I wanted to learn about caring for horses, while showing respect to the horse.  I've gained all of these facts and more.  I've walked away with a heart connected with their spirit ." Kathy O
"An extremely valuable experience even if you've had horses.  I've had horses over 20 yrs and now can finally say I have confidence when it comes to their care, first aid, etc." Bethany P.