"Go confidently in the direction of your dreams,endeavor to live the life you have imagined and you will meet with a success unexpected in common hours."
-Thoreau

Discover what's truly possible in your life through the inspirational power of horses.
Are you drawn to the energy of horses, an energy that can be both peaceful and powerful in the same moment? Maybe you're seeking to create that same energy in your life.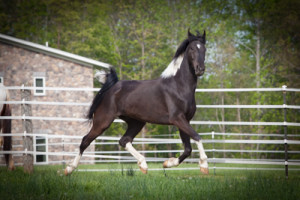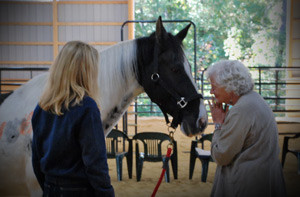 Would you like to be on an experiential journey to discover more about yourself through the innate wisdom of horses?
Do you have a horse (or several horses) and want to develop a deeper, more meaningful horsemanship connection with them?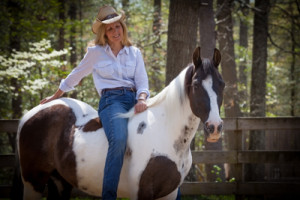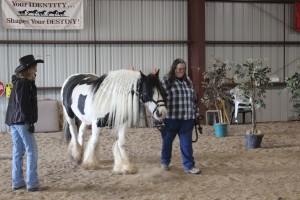 Are you interested in becoming a horsewoman, but need more knowledge and confidence to be successful?
Joyce Cowfer,
Director of Unbridled Possibilities, is a certified Equine Gestalt Coach (EGCM) and a graduate of the internationally recognized Touched By a Horse Certification Program. She is also a John Lyons Certified Horse Trainer. As an EGCM coach she assists her clients to make positive changes in their lives and uncover their unlimited potential.  When Joyce melds her two identities of coaching and horse training, she is able to assist her equestrian clients to connect with their horses at a higher level of true partnership.
Did you know a horse can change your life? Listen below:
What if there was a compass that could give your life direction without being skewed by your past or present beliefs? That is exactly what horses do – they provide you direction with no agenda or attachment to the result. They are nonjudgmental, always honest and give you immediate feedback. They see you as you truly are. A horse can assist you in discovering your truth and guide you toward your unlimited potential.
Experience your unbridled possibilities with a session that fits YOU, get started now
Personal Coaching Sessions
If you are looking for personal growth and development, my custom tailored one-on-one sessions offer a safe and supportive environment to explore what is keeping you from achieving your unlimited potential. Sessions can be arranged one at a time or in a package.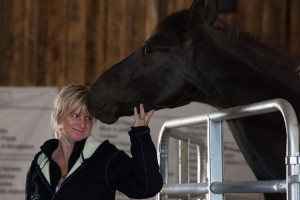 For the Horse Owner: Personal Equine Coaching Sessions with your horse:
Joyce offers 1:1sessions with your horse to develope the bond you've always dreamed of having. Coaching sessions can be created to fit your unique needs – both in your life and in your horsemanship.
Workshops & Events
Perhaps the best way to experience the EGCMethod of coaching is in a group setting. Unbridled Possibilities offer workshops and events throughout the year. Although many workshops are hosted at the facility in Pasadena, Maryland Joyce does facilitate a number of workshops in locations across the country including Missouri and Colorado as well as international riding workshops.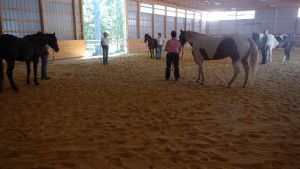 Equine Studies 101
New to horses and interested in learning the basics? Are you ready to fill in the 'holes' in your equine education? Learn about horses and horsemanship by attending Joyce's Equine Studies 101 Webinars and hands-on Horse Camps. This program will give you the information you need to be a thoughtful, knowledgeable and confident horse owner and handler. Joyce co-created this special program with the internationally renowned horsewoman and EGCM founder Melisa Pearce.
For those who are looking for an adventure of a lifetime, join Unbridled Possibilities for a riding workshop. This year our journey will be 9 days in Ireland to ride the Donegal trail.  This is your opportunity to connect to your authentic self through the wisdom of horses.
Join Unbridled Possibilities on an Equine Journey to Ireland 2017.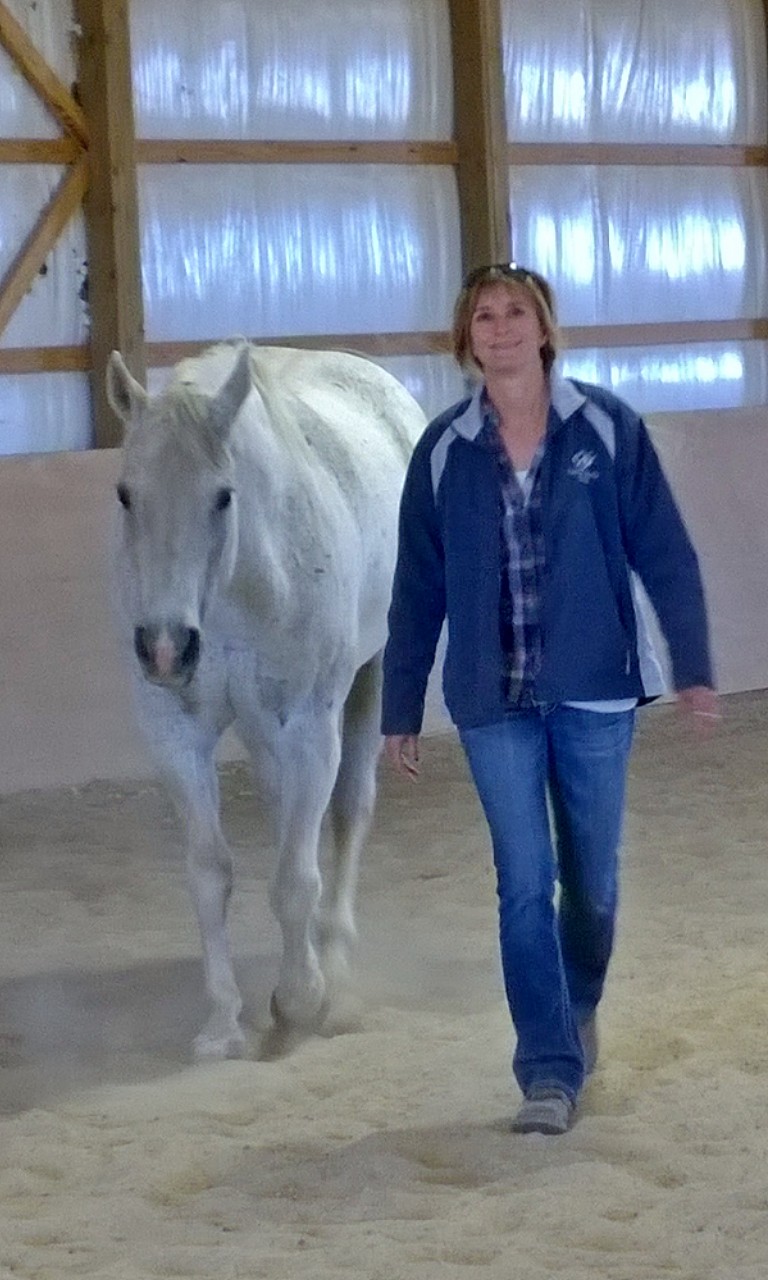 ES101 – The Horse Education You Always Wanted — But Never Got!
New to horses and interested in learning the basics?
Are you ready to fill in the 'holes' in your equine education?
Learn about horses and horsemanship by attending the
Equine Studies 101 Webinars and hands-on Horse Camps.
Find out more now!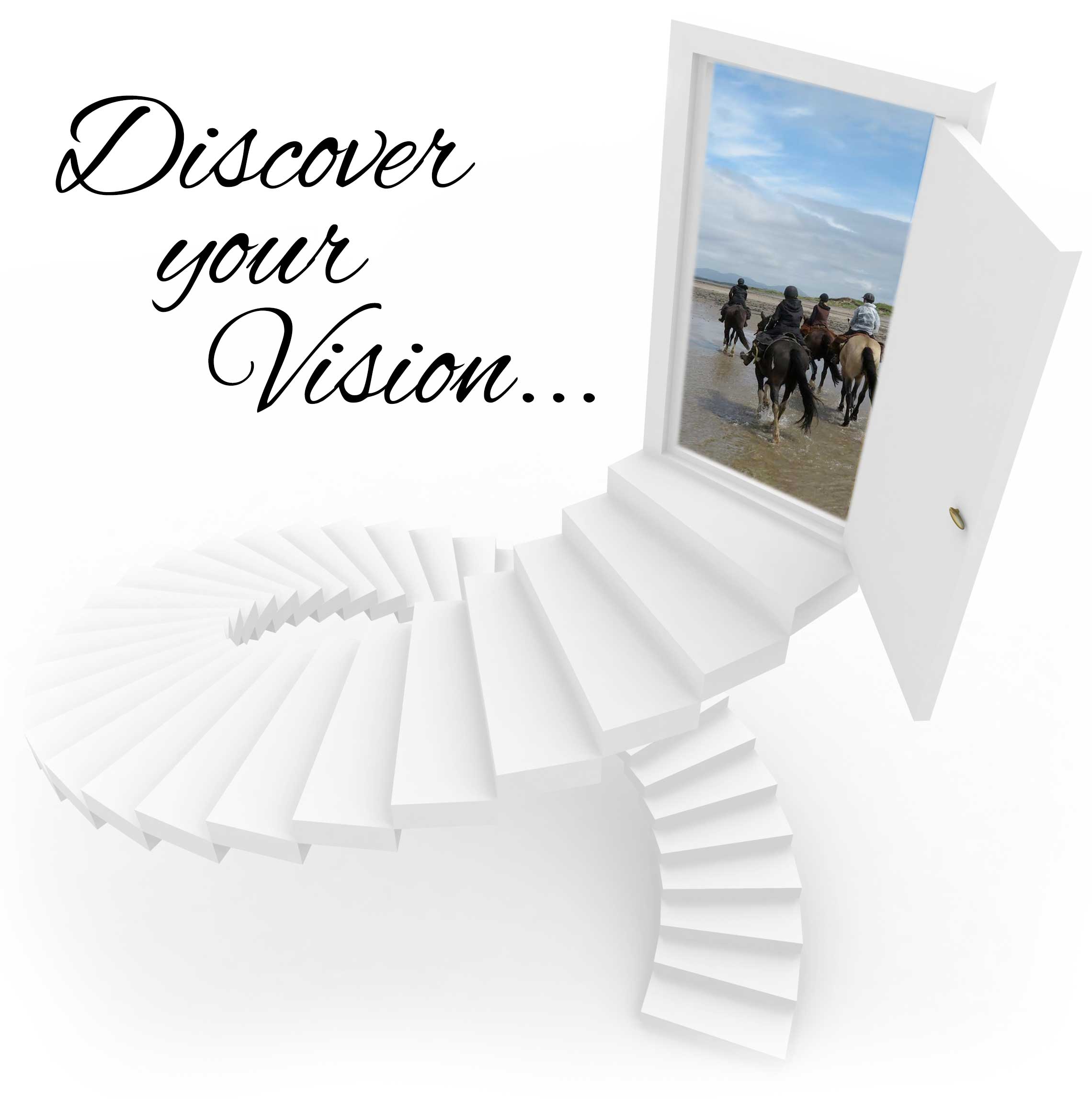 Without a clear Vision of what you want in your life, you are trying to put together a jigsaw puzzle without being able to see the top of the box. This workshop  can change your life by giving you the vision you need to see a clear picture of your future.
Four (4) Thursday evenings 7 pm to 9 pm
November 17—Looking Back
December 1—Looking Forward
December 15 —Creating Your Vision
January 1—Evening of Commitment
Click Here for More Information
Joyce can facilitate the wisdom of the horse into a language you can better understand. This encounter may be unlike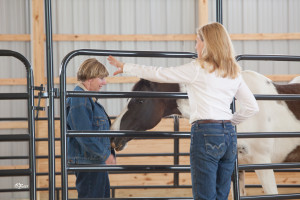 anything you've ever experienced before because it truly incorporates the horse as a partner in the coaching process. No horse experience is necessary — you can benefit from a session even if you've never met a horse. If you're an experienced equestrian, EGCM can give you deeper insight into the gifts of horses and possibly take your horsemanship to a higher level of understanding.
"I want my clients to discover their unlimited potential and live their lives to the fullest. Using positive coaching methods, and through the wisdom of horses, Unbridled Possibilities is changing lives."
– Joyce Cowfer
Jan, Pennsylvania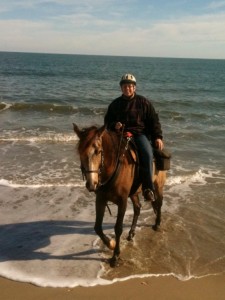 "When Stormy faced 180 other horses at the Cook Forest Trail Ride in June, he became so excited that he had NO feet on the ground and I was truly afraid.  The exercises that you taught me gave me the tools I needed to stay safe when Stormy gets excited.  We have been practicing them and it is amazing how much Stormy has improved in just 4 months.  I am no longer afraid and I am looking forward to learning more from you in the future.  Thank You!"
Helen, Pennsylvania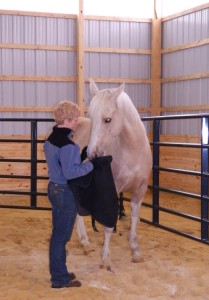 "It was so worth the drive to your clinic last weekend, (5 1/2 hrs).  Now it's up to us to follow through with our lessons. But I would highly recommend anyone who is at any level of riding that wants a better relationship with their horse to spend some time with Joyce. She is able to recognize your personal ability of 'horse knowledge' and work from that point forward. I've known Joyce before her certification and she has always been a caring, sincere individual with a 'great handle' on horses.  But now that she has earned that belt buckle as a John Lyon's Certified Trainer; match that with her communication skills – it's a match made in heaven.  We are blessed to have her in our lives & hope to continue learning from her whenever we get the opportunity."
Terri, Maryland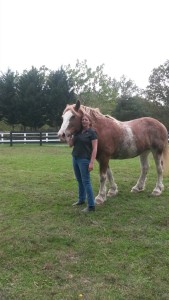 "I cannot tell you, I was floating on air yesterday.  What a great day Joyce!  Thank you for helping me realize my dream with Molly Ann."
Annie, Delaware
"The workshop was life changing. It opened my eyes and gave me the ability to dream again. It has been invaluable to my life." (Attended 'Discover Your Vision' Workshop)
Stephanie, Maryland
"Writing my goals down made it all seem much more real. I enjoyed how peaceful and open I felt. You have a soothing, calming and kind voice."
Tami, Maryland
"The workshop gave me the opportunity to reflect, consider and dream. I am positive I would not have left 2014 with anything but sadness. Instead I found gifts in the pain and perspective to face forward progress. Thank you – your generosity and spirit inspire me."
Zoe, Virginia
"Joyce helped me to recognize and confirm my personal values and showed me ways I can incorporate these unique values into making decisions that are in my best interest. Experiencing the natural insight that a horse had into my well- being, was humbling and an awakening into a broader big picture of which I am connected but so far removed from. I am grateful to Joyce and her horses for orienting me onto the path of my personal journey."
Diane, Maryland
"Your quiet voice, positive demeanor and compassion to others is inspiring and encourages me to search within myself and aspire to improve and help myself and others. So honored to be part of your Vision. "(Attended 'Discover Your Vision' Workshop)
Marnie, Flordia
"Joyce is a very patient and understanding coach.
She is willing to work with you an any
subject you want to bring to the table, and she is
an excellent motivator. I feel that much
of my success in working with Joyce came
through her attention to detail. She breaks
things up into steps that make any goal seem
manageable and her warmth and kindness
helped me to open up and feel comfortable
talking to her about anything. I feel that I
made a lot of progress while working with her
and would recommend her without
hesitation."